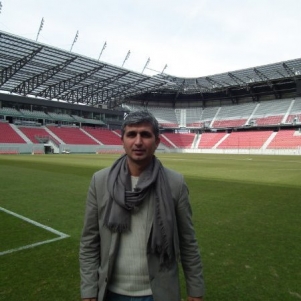 Vole Sport has been established by Arif GÖZOGLU who is an ex-football player. He has been grown in Galatasaray, played in Fenerbahçe and other Turkish Super league teams. In 2001 he finished his football career as player but continued to provide teams' summer, winter camps and tournaments.
Our company is based in Antalya – Turkey and offering inbound and out bound destinations with luxury accommodation, UEFA standard fields and professional service by VOLE SPORTS.
During winter in Antalya Region we offer most top hotels for pre-season with high quality friendly games. Antalya is one of the most popular region for winter camps with its cool climate and location.Every year more than 2000 teams are having their pre-season camps in Antalya
During summer we are offering inbound destinations; Erzurum, BoluEsentepe, Nevşehir. Outbund; Slovenia, Austria, Nederland. In all destinations VOLE SPORTS stuffs are accompanying to the teams during their stay for maximum service  
The company is settled on football principles to provide the best for any team from any division.
Our first aim is to create a positive and efficient atmosphere to make teams ready before season or during pre-season.
We always conceder ourselves like we are a member of your team. We believe the one who knows what you need, will be the best solution to be your camp partner.
From VOLE SPORTS to professionals.
Arif Gözoğlu